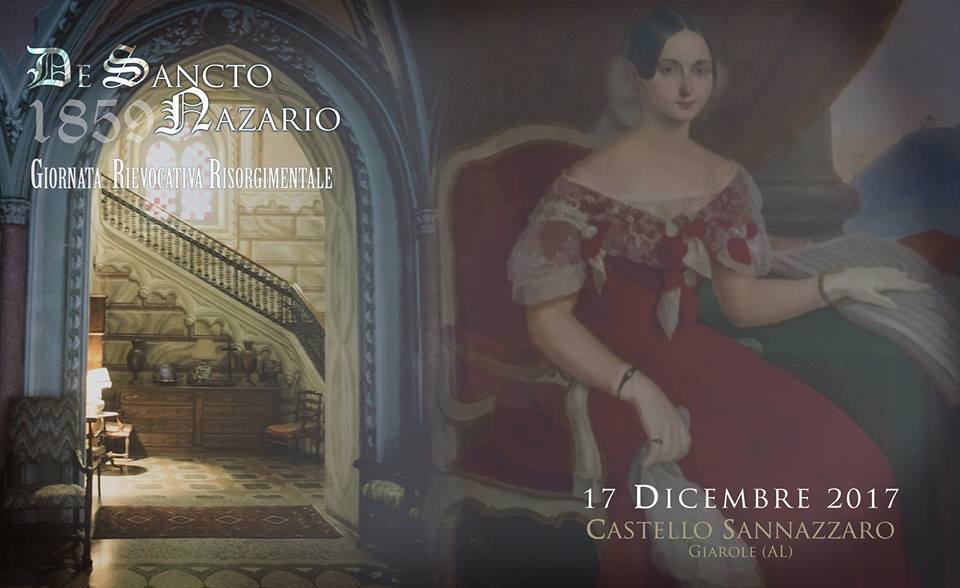 05 December 2017
(Italiano) Rievocazione risorgimentale "De Sancto Nazario 1859"
(Italiano) A historical recalling of the events that took place in Piedmont during the Italian Risorgimento will take place on Sunday 17 december 2017.
h. 11.00 the lady's wake up.
h.14.30 episodes of military life.- it is tea time!
tickets €15.00 adults
€10.00 (teen agers 14-18 y.old)
children under 13 free.
Reservation compulsory at +393351030923 – +393472505519 or info@castellosannazzaro.it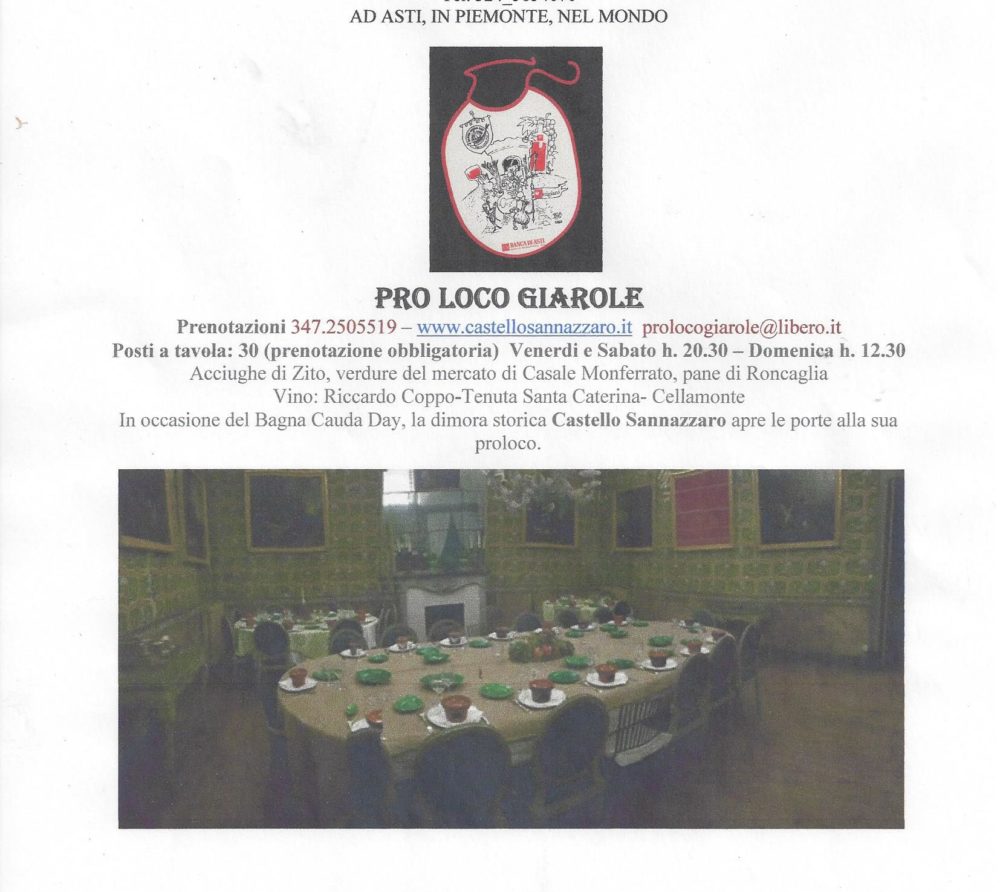 17 November 2017
(Italiano) BAGNA CAUDA DAY
(Italiano) This year we will take part in the Bagna Cauda Day organized by Associazione Astigiani
www.bagnacaudaday.it
in collaboration with Proloco di Giarole.
Saturday evening is sold out. Some seats are still available on Friday and Sunday
Rooms in the B&B available .
Infos at +393351030923/3472505519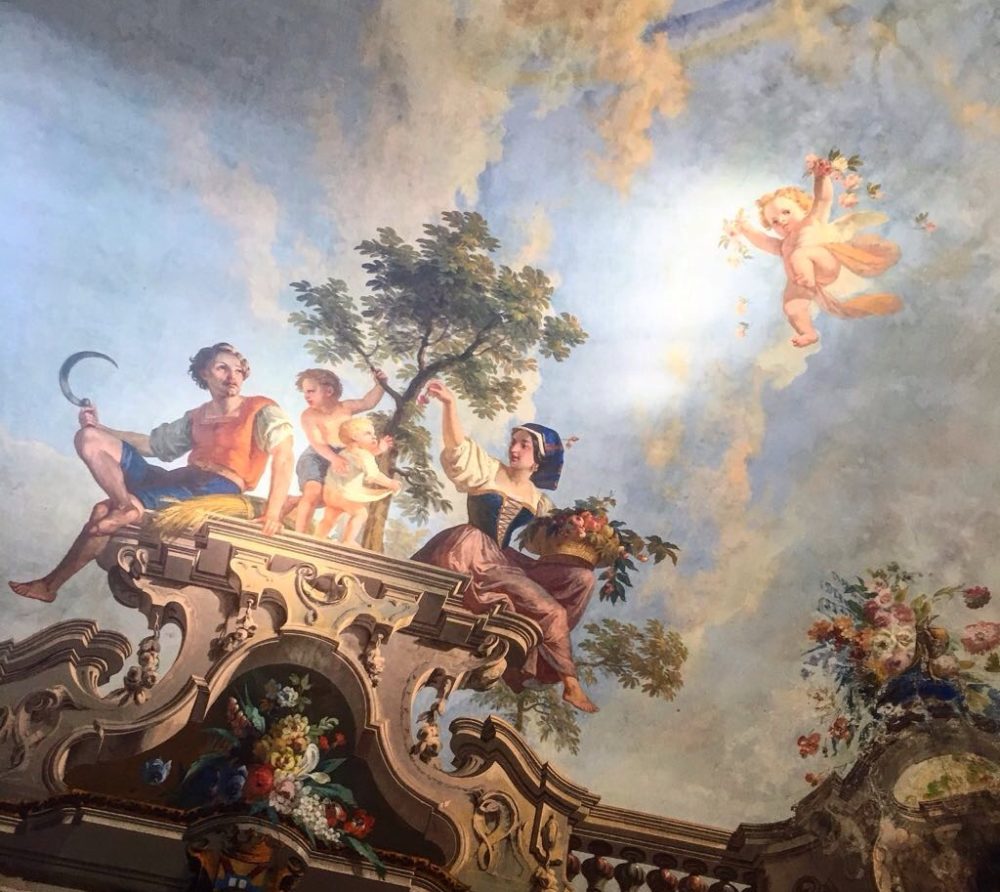 24 October 2017
(Italiano) Apertura di domenica 29 ottobre
(Italiano) Sunday 29 we will be opened only in the morning . Guided tour at 11,00 am
for info tel. +393351030923
30 August 2017
(Italiano) Castello aperto domenica 3 settembre 2017
(Italiano) Sunday 3, September castello Sannazzaro di Giarole will be again open for guided tours and visits.
As usual Giuseppe and Letizia Sannazzaro Natta will be happy to host you and tell about the castle's history and its characters.
Don't miss the Red countess tales! More interesting new details are on show in the music room.
See you Sunday. Info at: tel. +39 3351030923 or info@castellosannazzaro.it
05 June 2017
apertura domenica 11 giugno 2017
NEXT SUNDAY JUNE 11? OUR CASTLE WILL BE OPEN FOR GUIDED TOUR ONLY IN THE AFTERNOON AT 4 PM (AND 5 PM IF REQUIRED°.
FOR INFOS PLEASE CALL AT +393351030923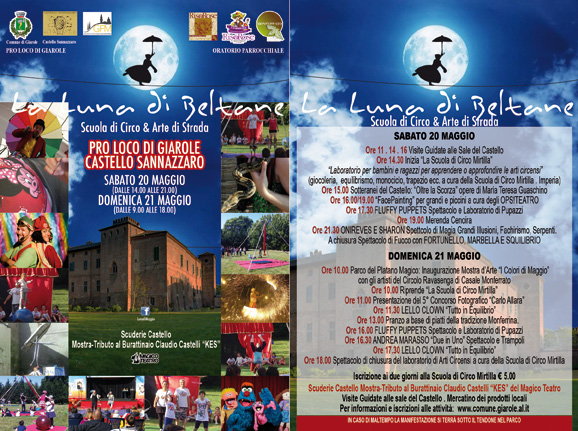 19 May 2017
(Italiano) Riso e Rose 2017 – giornata nazionale ADSI – castelli aperti
(Italiano) ON may 20th and 21st, Castello Sannazzaro will host a series of event as better described in the enclosed programme, dedicated to photo and art exhibitions, activities for the youngers like street art.
The castle will gardeb, Church and horse stables will be freely opened to the public whereas the castle inner rooms can be visited in guided tours on saturday afternoon and sunday,whole day. Adults : €10;children up to 12 years free, from 13 to 18 €5.
Call us if yoy have any queries : +39 3351030923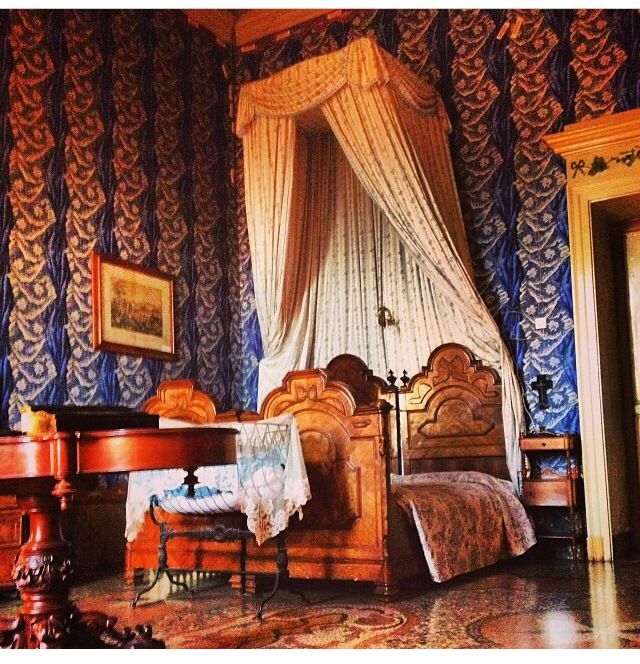 28 March 2017
(Italiano) Castello aperto alle visite per Golosaria
(Italiano) our guided tour season starts this year on April 2, in which without previous booking you can discover the hidden beauty of Castello Sannazzaro.
The occasion is linked with Golosaria events organised around Monferrato.
In such occasion you will be shown around the castle by the owner count Sannazzaro whose family owns it since almost 9 centuries.
for information and details please call +393351030923
04 February 2017
(Italiano) booking.com grazie per la stima!
(Italiano) Thanks to booking.com to keep following us and to all our customers for voting. A 9.2 given only by real customers is a great satisfaction .
Keep writing to us to help us further improve our service.
We are always here!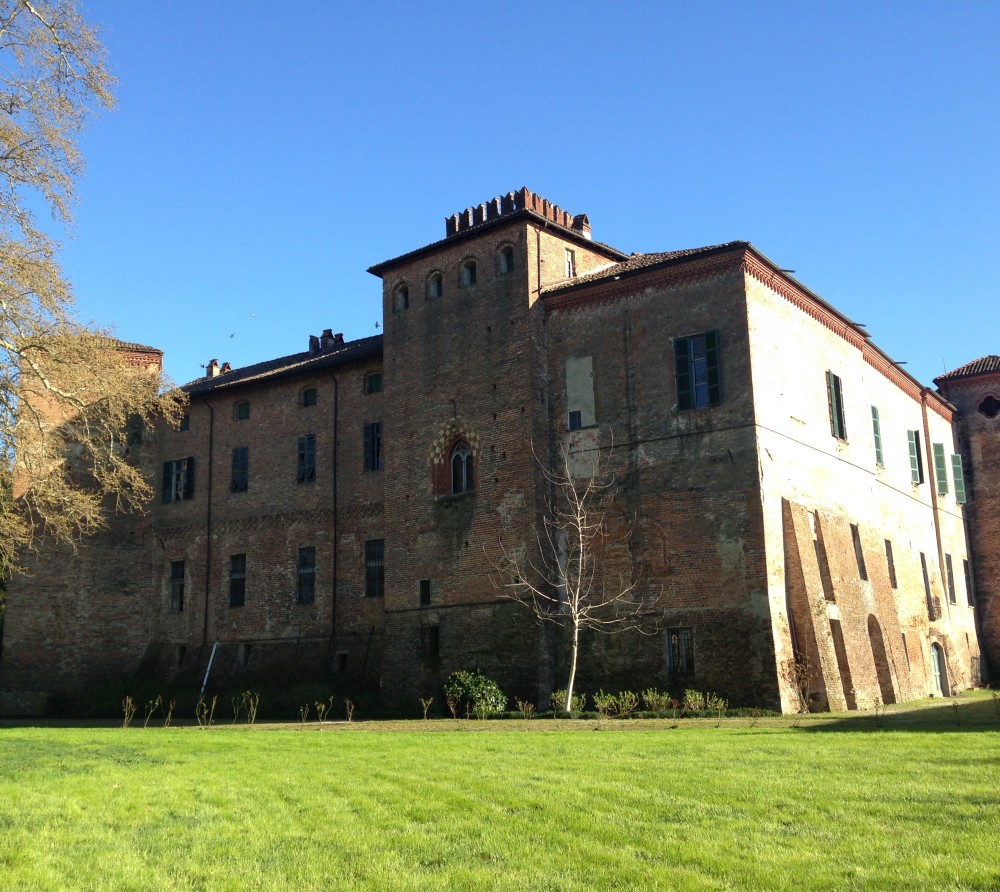 29 December 2016
Guided tour of the castle 2017
(Italiano) Our castle is open all the year for guided tours subject to previous reservation at the cost of €10 per person. The tour lasts aproximately 1 hour and is normally guided by the castle owners.
In the following dates the castle is opened without reservation:
April 2, 25, 30; May 1, 21; June 2, 11; September 3 24; October 8, 29.
Tickets for Groups of at least 10 people will cost €8 per person. Children between 12 and 17 pay €5. For more information call us at +393351030923 or send us an email at info@castellosannazzaro.it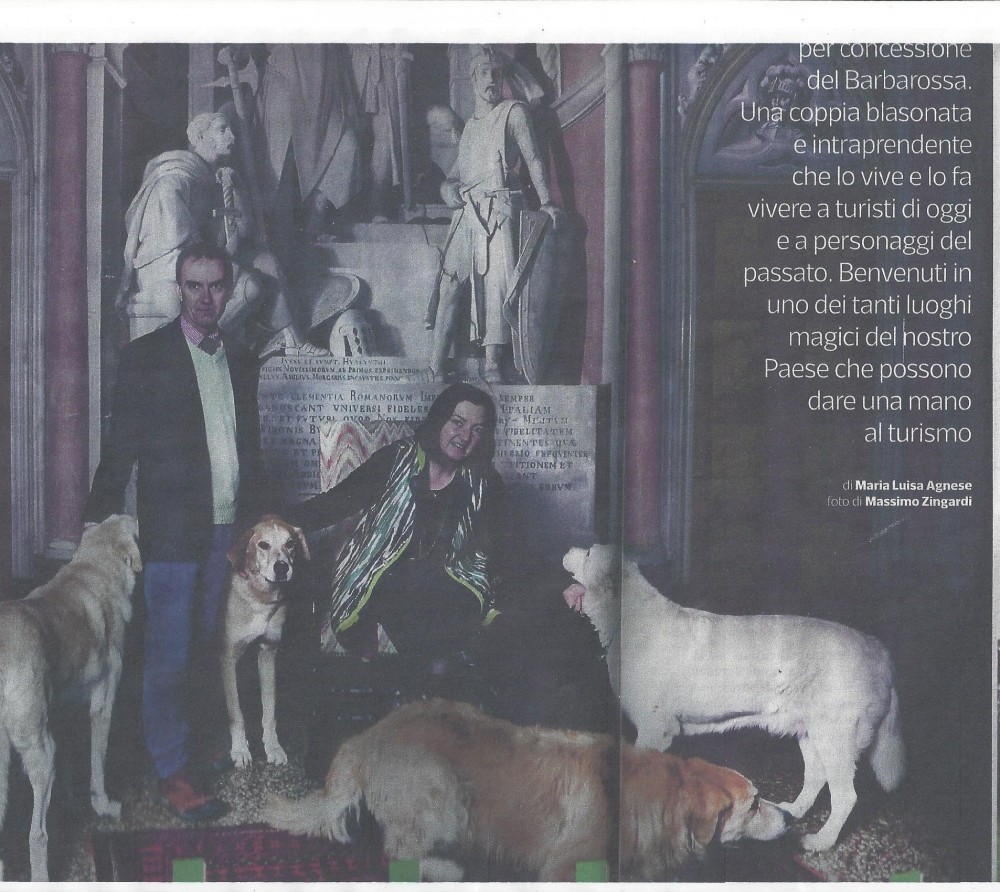 29 December 2016
(Italiano) Auguri per il 2017
(Italiano) 2016 has been an year full of success, events and many guests who have chosen our location to pass a short or long Holiday in the beautiful Monferrato region.
We hereby enclose a beautiful article on us published by the Corriere della Sera on il Sette on the 23rd of December.
We hope you will enjoy a magnificent 2017 and we invite you to visit our castle to enjoy a short or longer Holiday, a good chance to discover Monferrato, Turin or any other place you would like to visit in North West Italy. remember that we are always available for tips and suggestions.
31 March 2016
(Italiano) Golosaria 2016
(Italiano) Our guided visits will start on April 16 in occasion of GOlosaria (www.golosaria.it) but remember that we are open the whole year if you have booked in advance even for two persons only at the price of €10 per person instead of €8.
Don't miss us!
03 March 2016
(Italiano) castelli aperti 2016
(Italiano) Guided tours
Castello Sannazzaro is open for guided visits the whole year subject to Owners availability and previous reservation. Otherwise in the following dates the castle is open without reservation.
 april, 17 and 25; May 1, 21 and 22; june 12; september 11; october 9; november 1 (open days)
Ticket price
open days €8 per person; Young people aged 14 to 18 €5; children 13 and under free.
Other dates €10; Group (at least 10 people) €6; school Group €2.5
17 September 2015
Presentazione libro De Sancto Nazario
On the October 3, 2015 in the hall of Castello Sannazzaro it will be presented the book written by Giuseppe Sannazzaro on the history of his family called "De Sancto Nazario, mille anni di una famiglia tra arte, libertà e territorio", Gammaro ed. introduction by Giorgio Federico Siboni.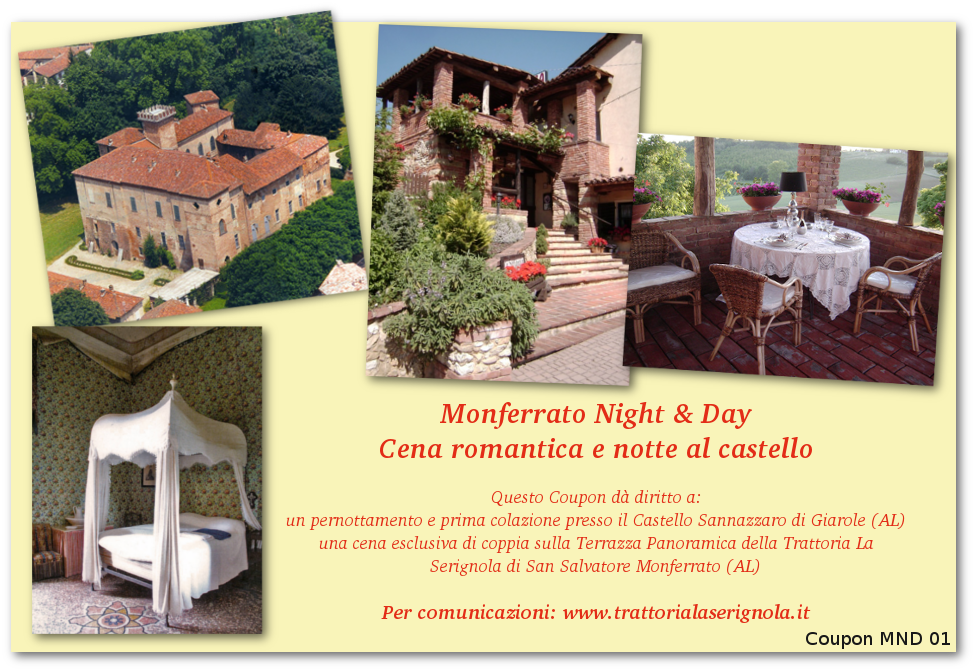 04 May 2015
Monferrato Night and Day
Have you ever experienced the possibility to dine on a terrace reserved only for you on the Hills of Monferrato and sleep in a castle?
Try Monferrato Night and Day. Romantic dinner at the Trattoria La Serignola and night at Castello Sannazzaro di Giarole.
Info: www.trattorialaserignola.it
or write to us at info@castellosannazzaro.it or phone +393351030923/+393472505519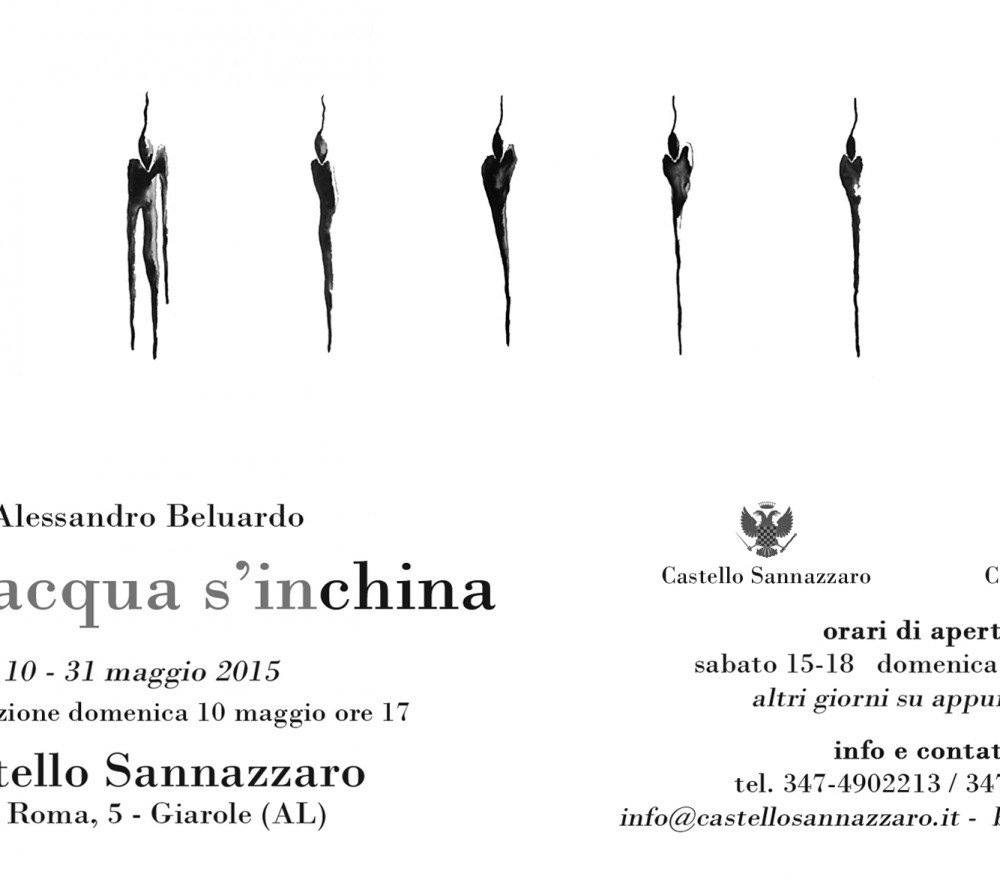 02 May 2015
Dove l'acqua si inchina
On Sunday May 10, 2015will be opened an contemporary art exhibition dedicated to a Young and talented artist Alessandro Beluardo.
The exhibition is called "dove l'acqua si inchina" (where water bows) .
The exhibition is not only a great contemporary art event but also an occasion to discover a part of the castle normally not open to the public the castle northern dungeon.