12 October 2020
(Italiano) visita guidata teatralizzata il 25/10/2020
(Italiano) On Sunday October 25, 2020 we will be hosting a special guided tour dramatized in 19th century costumes which will allow guests to jump in the 1850's period.
Compulsory reservation
tickets for adult (over 18 years) : €15
ticket for teenagers (10-18 years) : €10
the tour will last aproximately 1h-1.5h.
21 January 2020
Open Castle for guided tours 2020
(Italiano) WE ARE HAPPY TO ANNOUNCE THAT ON SUNDAY JUNE 14, 2020 OUR CASTLE WILL BE AGAIN OPEN FOR GUIDED TOUR. PRIOR RESERVATION WILL BE COMPULSORY (TEL. +393351030923 / 3472505519 OR INFO@CASTELLOSANNAZZARO.IT ; GUIDED TOUR WILL HAVE A MAXIMUM OF 10 PEOPLE PER VISIT. VISITORS WILL HAVE TO WEAR MASKS AND WILL HAVE TO STAND AT LEAST 1 METER APART FROM EACH OTHER. THE GUIDED TOUR NOW INCLUDES THE FAMILY ARCHIVE RECENTLY REOPENED
Castello Sannazzaro is open to guided tours in English (or French) on certain days (dates are indicated below) but is opened all year around upon previous reservation (MINIMUM 4 PEOPLE ie €40).
Guided tours are normally led by the Sannazzaro Natta family members.
Open Castle dates:
13 APRIL
1 MAY ; 16-17 May (RisoeRose event); 24 MAY ;
2 JUNE ; 28 JUNE
6 SEPTEMBER; 13 SEPTEMBER;
18 OCTOBER
Upon those dates Guided tours will start at 11.30 am and at 4.00 pm
For those interested, please contact us at info@castellosannazzaro.it or at +39 3351030923
Ticket costs: €10 adult over 18,
teens (11 to 18 years old) €5;
children (up to 10 years free, if accompanied by adults); school €3;
groups (at least 12 people) €8.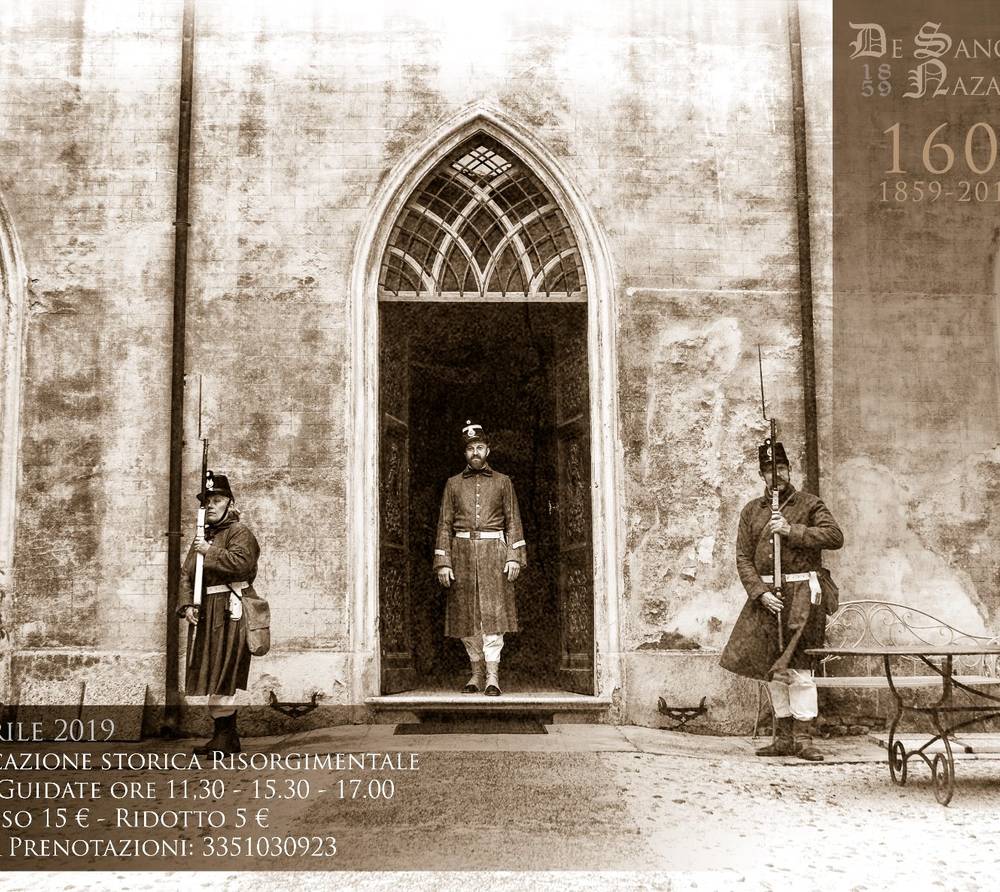 09 April 2019
(Italiano) De Sancto Nazario 160° 1859-2019
(Italiano) A history telling dedicated to the 2nd Italian Indipendence war of 1859 which started in this area of Italy and led to the Unification of the Country under the Savoy dynasty.
Guided tour on April 14, 2019 at 11.30 ; 15.30 ; 17.00
tickets €15.00 (adults over 18)
reduced €5 (teen agers 13-18 years old)
free children under 12 years .
info at +39 3351030923 / 3472505519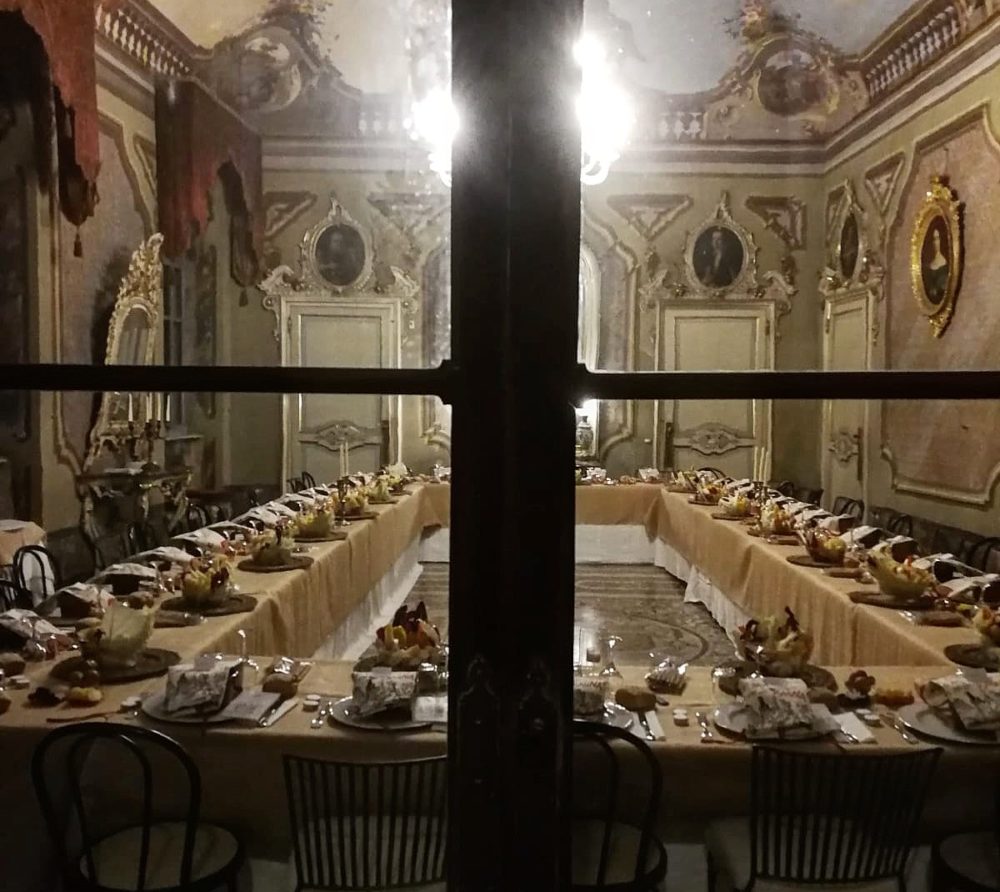 17 December 2018
(Italiano) Bagna cauda day 2018
(Italiano) A phooto of the Bagna Cauda Day 2018 event organised in collaboration with Proloco di Giarole Association.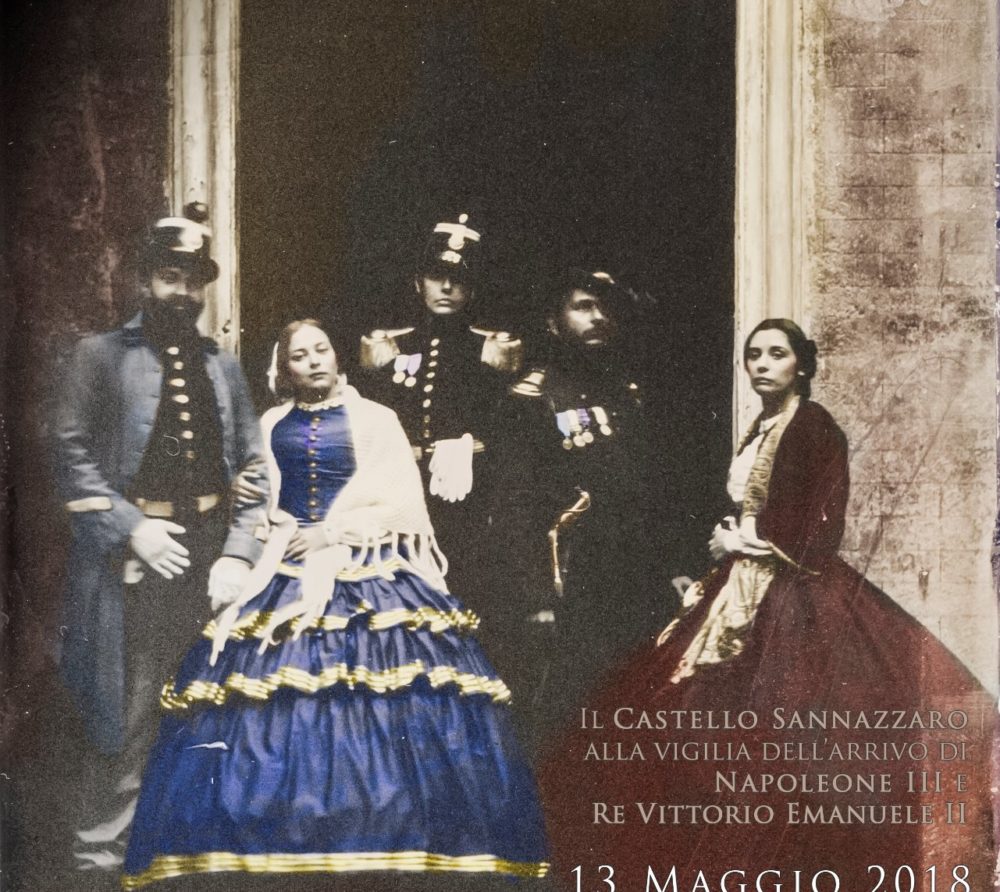 07 May 2018
(Italiano) De Sancto Nazario maggio 1859 Rievocazione Risorgimentale
(Italiano) A history telling related to events happened on May 1859 . Guided tours will include the possibility to visit some rooms normally not open to the public.
Tickets €15 (for adults over 18). Info at +393351030923 for English or French.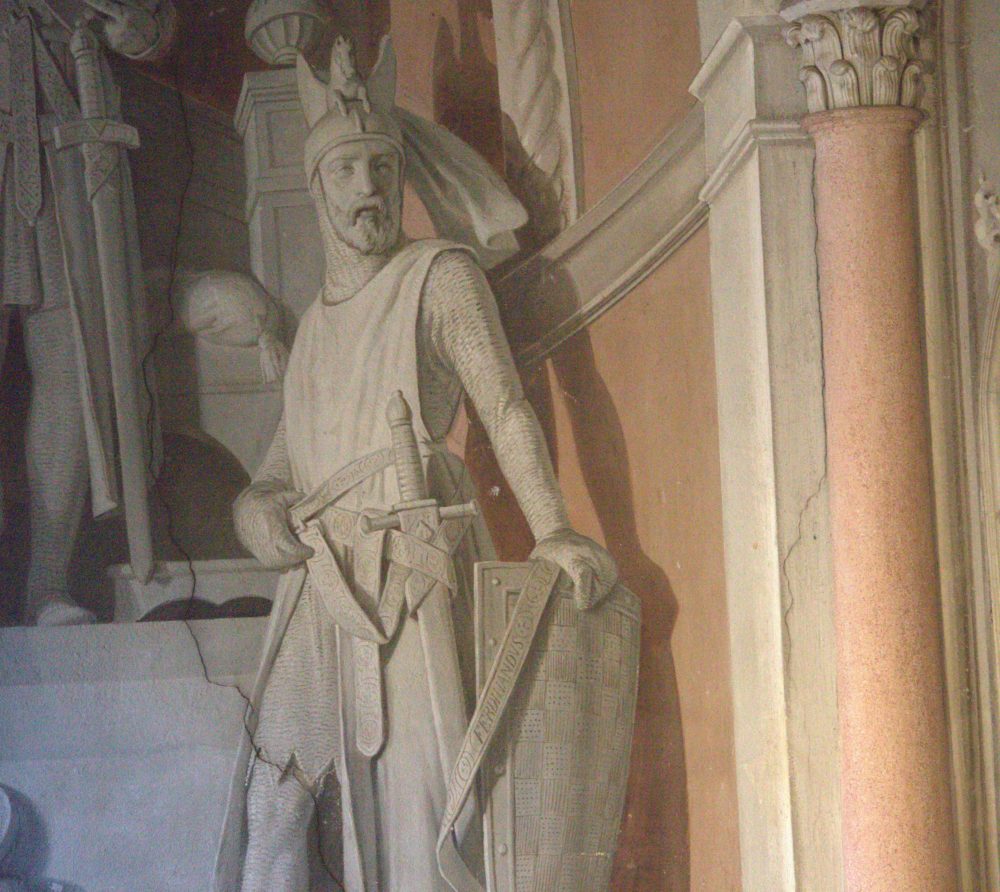 10 February 2018
(Italiano) visite guidate – Calendario 2018
(Italiano) Castle Guided Tour:
Our castle is opened to guided tour in English (or French), every day subject to previous reservation.
Otherwise we are open without booking on the following dates .
April, 2 , 8 (Golosaria) and 25;
May 1, 13 (history telling), 20 (Riso e Rose), 27 (Italia Dog Show),
June 2, 24; July 29, August 26;
September 9, 16, 30;
October 14, 21;
guided tours hours: h. 11.00-15.00-16.00-17.00 (18.00 upon request).
Please note that tours are normally in Italian, but if you ask we will be very happy to do it in English or French.
Ticket: adult €10, group (minimum 10 people) €8, student (between 12 and 17 years old) €5.
School group €3 per child.
Please note that guided tour are normally led by count Sannazzaro or other members of the family.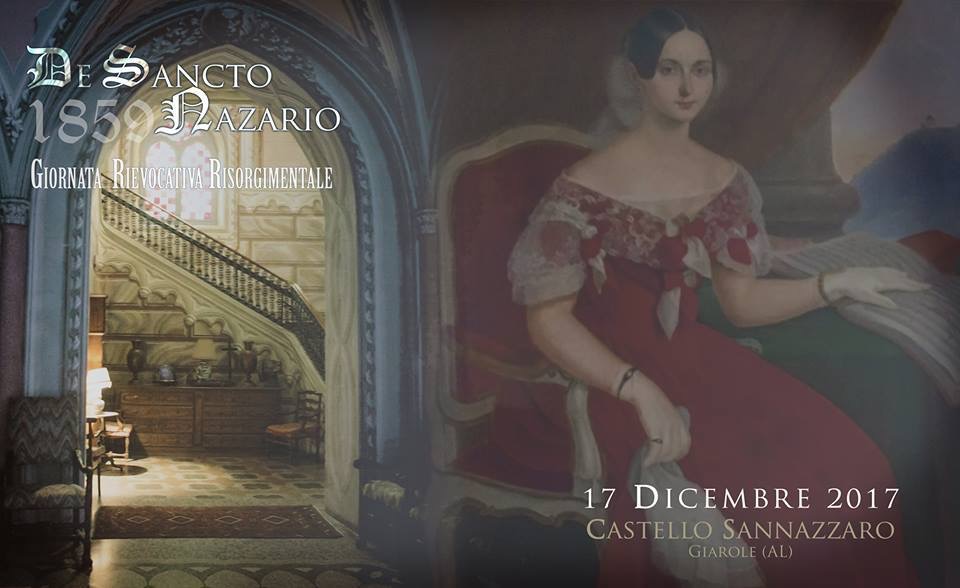 05 December 2017
(Italiano) Rievocazione risorgimentale "De Sancto Nazario 1859"
(Italiano) A historical recalling of the events that took place in Piedmont during the Italian Risorgimento will take place on Sunday 17 december 2017.
h. 11.00 the lady's wake up.
h.14.30 episodes of military life.- it is tea time!
tickets €15.00 adults
€10.00 (teen agers 14-18 y.old)
children under 13 free.
Reservation compulsory at +393351030923 – +393472505519 or info@castellosannazzaro.it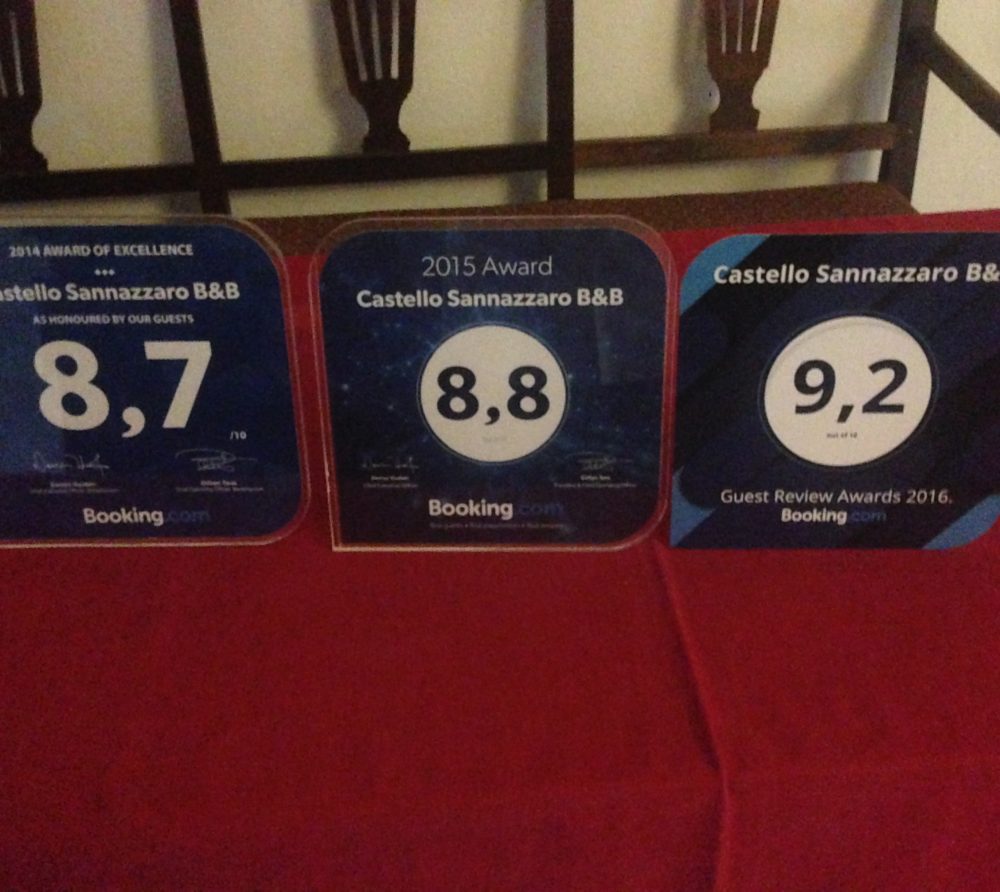 04 February 2017
(Italiano) booking.com grazie per la stima!
(Italiano) Thanks to booking.com to keep following us and to all our customers for voting. A 9.2 given only by real customers is a great satisfaction .
Keep writing to us to help us further improve our service.
We are always here!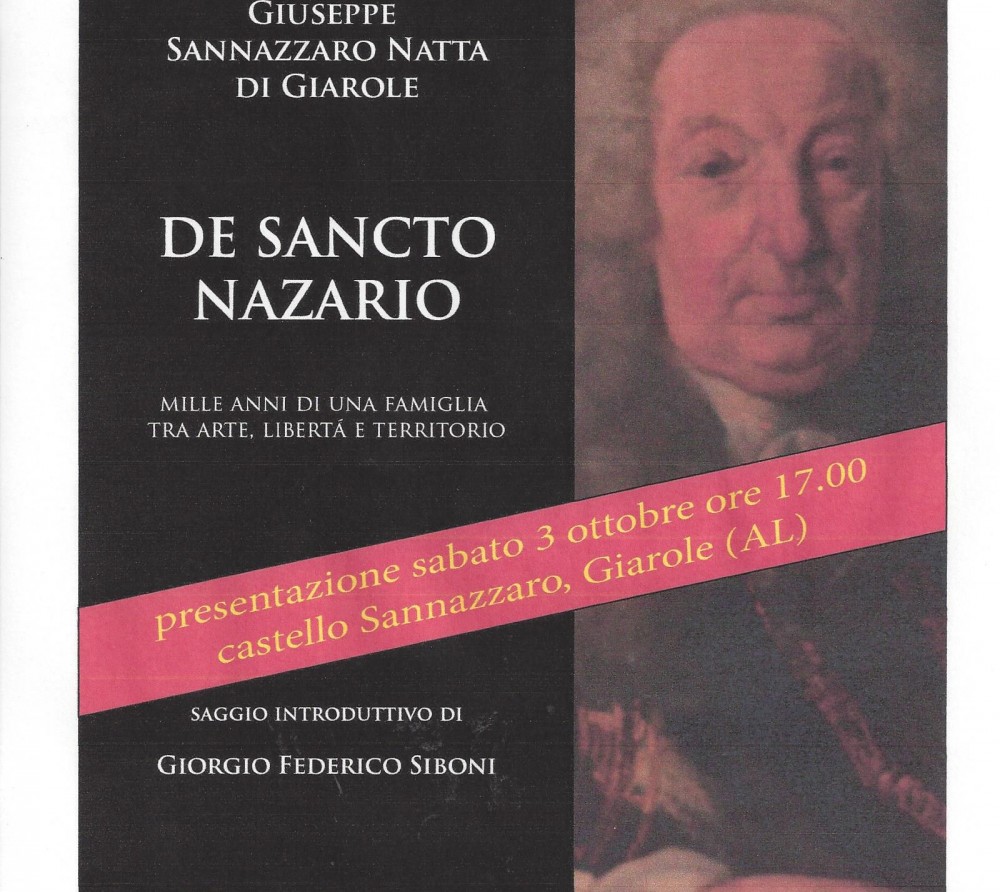 17 September 2015
Presentazione libro De Sancto Nazario
On the October 3, 2015 in the hall of Castello Sannazzaro it will be presented the book written by Giuseppe Sannazzaro on the history of his family called "De Sancto Nazario, mille anni di una famiglia tra arte, libertà e territorio", Gammaro ed. introduction by Giorgio Federico Siboni.
04 May 2015
Monferrato Night and Day
Have you ever experienced the possibility to dine on a terrace reserved only for you on the Hills of Monferrato and sleep in a castle?
Try Monferrato Night and Day. Romantic dinner at the Trattoria La Serignola and night at Castello Sannazzaro di Giarole.
Info: www.trattorialaserignola.it
or write to us at info@castellosannazzaro.it or phone +393351030923/+393472505519